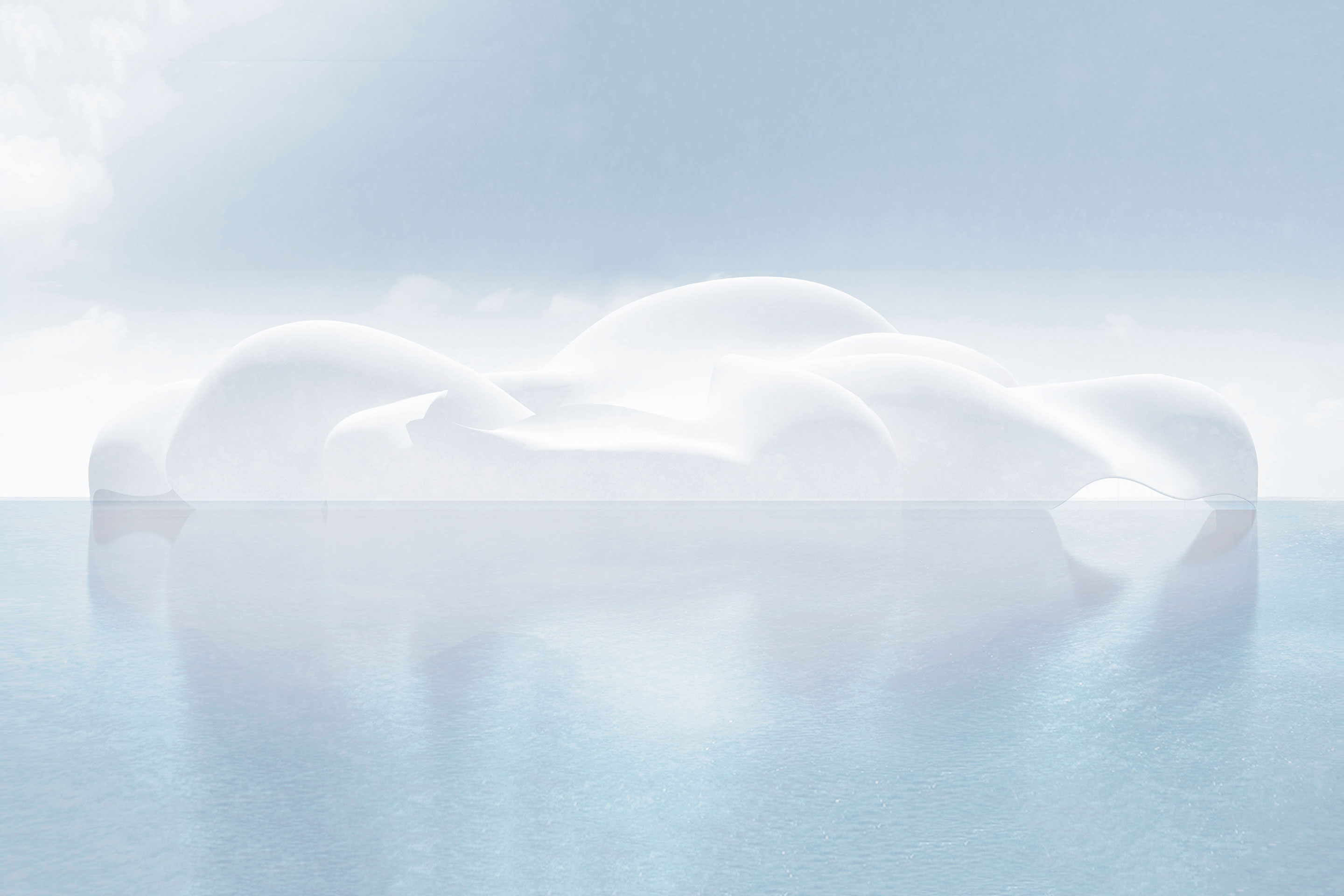 HOUSE OF PEACE
"When we are reminded of the peace we all carry within us, when we experience it in our hearts, we are able to let it flow freely and share. By building this poetic, iconic and timeless "Cloud Space " in each of the 4 corners of the world, it is our hope to constantly inspire and remind us all no matter what religious or political affiliation we may have, that through inner peace will we fully be able to embrace "outer" peace." Kasper Winding. Chairman of the HOPE Fondation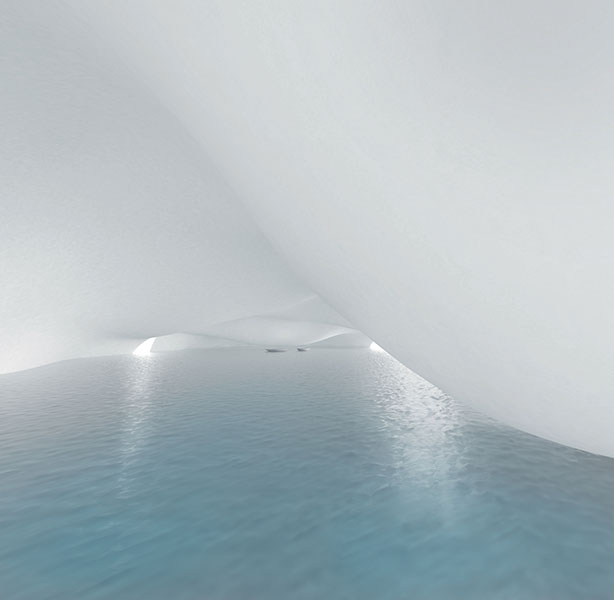 House Of Peace. HOPE
A space for personal reflection and a symbol of peace.
The goal of HOPE is to create a symbolic landmark for peace in each of the four corners of the world. A symbol of peace and a place for personal reflection, where the only content is the visitors and their thoughts. The purpose of House of Peace is to inspire.House of Peace will be the first space of this kind in the public sphere with neither religious nor political ties, where the visitor will have an opportunity to reflect in silence. The opportunity for silence has become increasingly important in a world where we are constantly bombarded with information and noise.Mingling water and light, "The Cloud" will give visitors an opportunity to liberate their mind. It will reactivate their senses and create a balance in the mind of each visitor, a balance that is crucial for achieving inner peace.Of the four Peace Houses planed we have so far been given building permission and a piece of land for the NORTH Peace House in the city of Copenhagen.The four spaces will be almost identical in order to give the whole project a recognisable identity.
"The House of Peace is an architectural masterpiece, which will provide a neutral and non judgmental framework for the individual's desire for Peace. The idea is to capitalize on architectural and design qualities to create an international meeting place for Peace, one which is both sustainable and visually striking, free of any financial, national, religious or political considerations. This seems to me to be a most sympathetic proposal".
Frank Jensen, Lord Mayor, Copenhagen
"Several years back when the board of HOPE reached out to "By & Havn",the group could very clearly describe House of Peace as a mental state of being and had a clear attitude that it should be a building but preferably also a work of art. Now the group's vision has a concrete expression. "The Cloud" is an incredibly beautiful work , and both a building and a sculpture. As a work of architecture House of Peace with its organic forms is unique, it appears as a piece of flowing, poetic and sensitive nature, which reflects the shimmering light of sky and sea. House of Peace will undoubtedly draw many visitors to Nordhavn. I cross my fingers that the foundation's board will succeed in realizing the project.
Rita Justesen, head of Planning & Architecture, "By & Havn" Copenhagen Harbour Commission